From the perspective of network management and troubleshooting, visibility to the networks are addressed as challenging with traditional WAN. A third party NMS needs to be implemented to monitor traditional WAN. However, with advanced SD-WAN, monitoring is a built-in feature.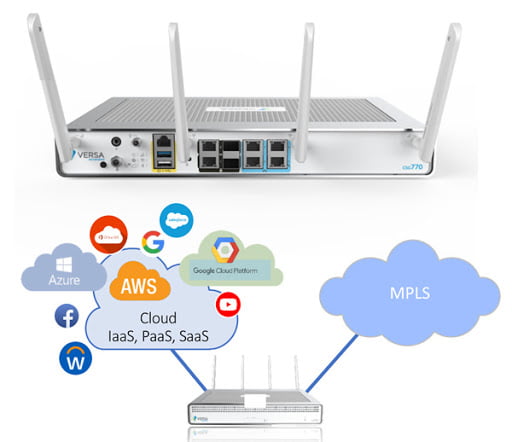 From the last blog, we shown that you can monitor live traffic on remote sites. Will that be enough? When there is a congestion happened on the circuits, you properly want to know what applications consumed the bandwidth and caused the congestion. It can be easily done from the Versa Titan management portal that is hosted on the Versa Cloud and is accessible from everywhere through connectivity. In addition, it can also be accessed and managed from a dedicated mobile application.
Versa Portal provides a basic monitoring features on edge devices , such as device information including CPU, Disk, Memory utilizations; SD-WAN connectivity; interface status; bandwidth usage etc. Also you can have visibility on the circuit for application usage as shown in the below pictures.