The answer to protecting a dynamic and every evolving enterprise perimeter is in the cloud.
The last 12 months have seen the pandemic change the way businesses operate around the world. The old model of the traditional enterprise, applications and data center has given way applications moving to IaaS and SaaS platforms.
More organizations are using cloud-hosted tools such as Salesforce, ServiceNow and Office 365 to run their business. Gartner had predicted that by 2022 more than half of enterprise data will be created and processed outside the data center. This needs to be adequately protected and that is where the concern lies. 
What happens when your data is distributed everywhere?
Well, it means that the enterprise perimeter is now dynamic and it poses a real challenge when the users and data are distributed, which means greater visibility and control is required across boundaries.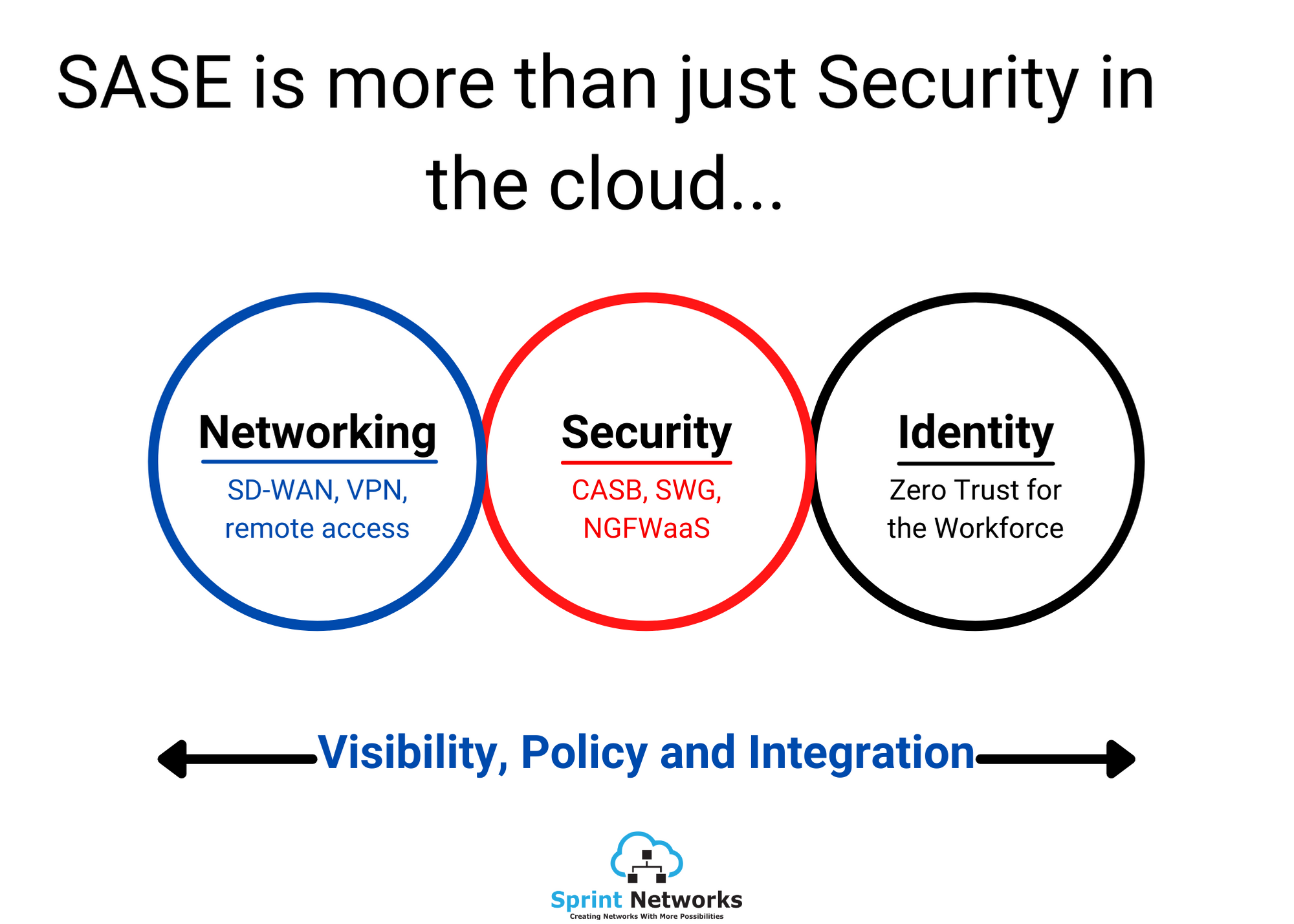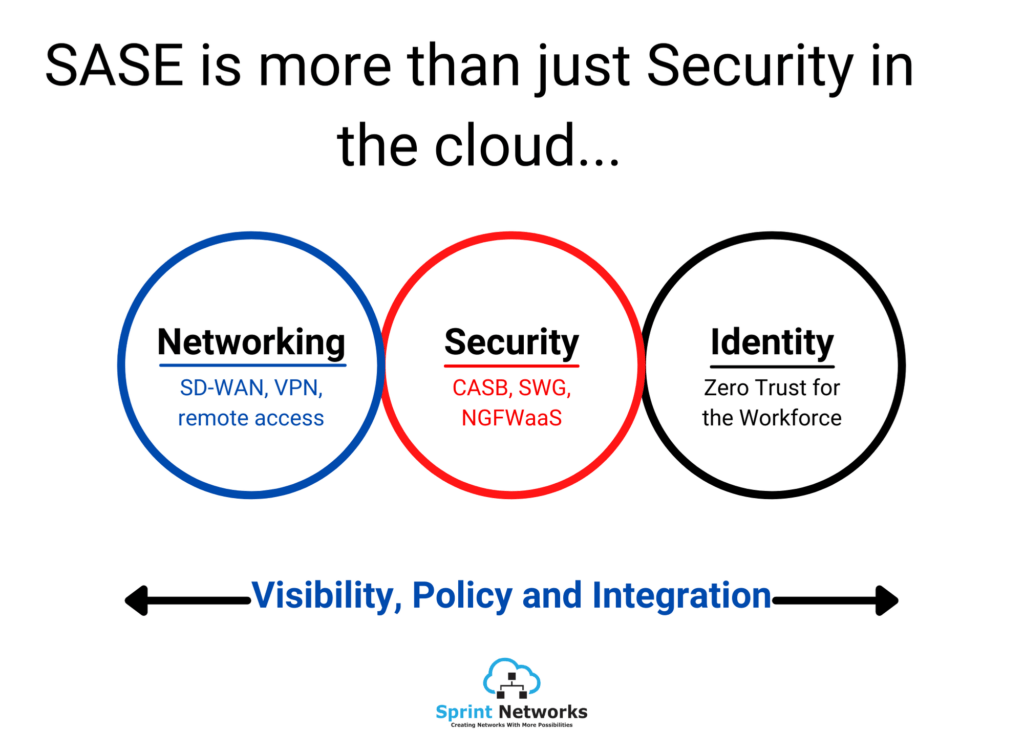 SASE is more than just security in the cloud. It combines networking elements, security elements and elements of identity and access. The key to implementing SASE successfully lies in the ability of the solution to provide clear visibility and control of policies which are tightly integrated across the boundaries. Identity forms a core part of the SASE architecture and is tightly coupled with security. What SASE aims to achieve is bring in identity as a core part of the model, where the user is given access to an application based on their privilege and how they authenticate themselves. This is possible due to the Zero Trust approach that lies in the cloud and underlying infrastructure. This means that the user session is protected whether a user is on your network or using public cloud. This increases your visibility, which allows you to better see emerging threats across the network.
This is the latest evolution in security and Gartner summarized it as "a new package of technologies including SD-WAN, SWG, CASB, ZTNA and FWaaS as core abilities , with the ability to decrypt content at line speed, with continuous monitoring of sessions for risk and trust levels. Gartner also expects significant take up in the next few years to the extent that "by 2024, at least 40% of enterprises will have explicit strategies to adopt SASE".