Organizations across Australia have been using technologies such as DMVPN and MPLS to run their enterprise networks. So, what exactly are DMVPN and MPLS and why are they becoming unpopular nowadays?
Well, DMVPN is a routing protocol that can be used to build an overlay fabric between two enterprise sites without statically configuring devices. A DMVPN setup is a hub and spoke setup where the spokes can communicate with each other without going through the hub. In a DMVPN setup, the overlay is achieved using persistent tunnels (site to hub) and dynamic (site to site) tunnels. IPsec is used for encryption which makes DMVPN a popular choice for connecting enterprise sites using internet connections. It is a great alternative to dedicated MPLS connections, which can cost a lot of money. Here are a few advantages of DMVPN:
Advantages of DMVPN
· Enables secure on-demand direct communication path while reducing network configuration complexity when creating a full-meshed network.
· Uses cheap internet circuits to build connectivity, unlike MPLS which is expensive dedicated leased lines.
Disadvantages of DMVPN
· Cannot offer low-latency and high-performance network path for real-time business applications.
· Creating and managing a DMVPN configuration is not easy and requires certain skillsets.
Why is MPLS losing favor with businesses?
MPLS is a private dedicated connection used to link datacentres and branch offices. ISPs typically provide MPLS circuits and they guarantee network performance, quality, and availability, but all that comes at a COST. Backhauling cloud-destined traffic to branch for firewalling, over bandwidth-constrained circuits, result in added cost, poor user experience and affect business productivity.
Role of SD-WAN and why it is being fast adopted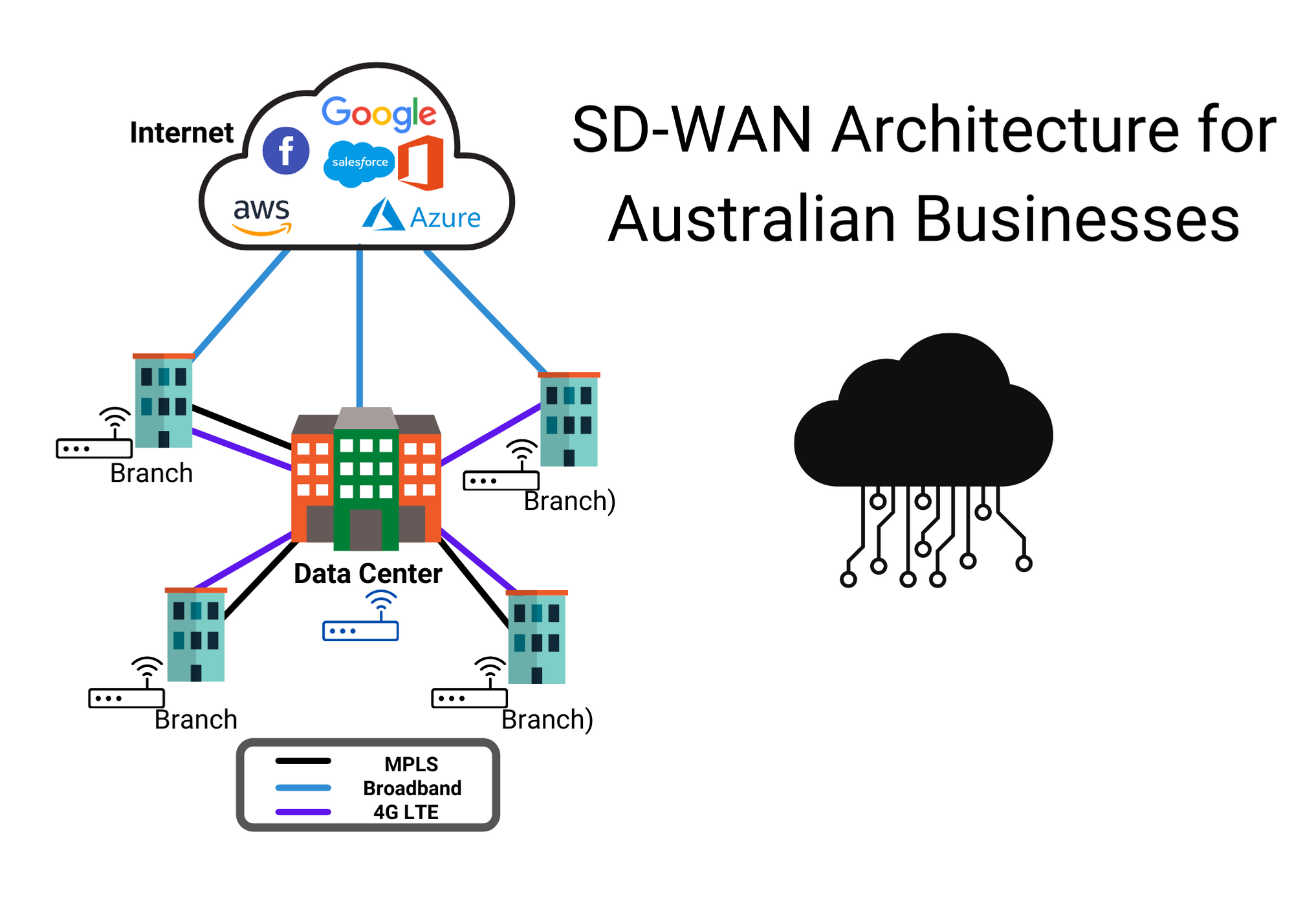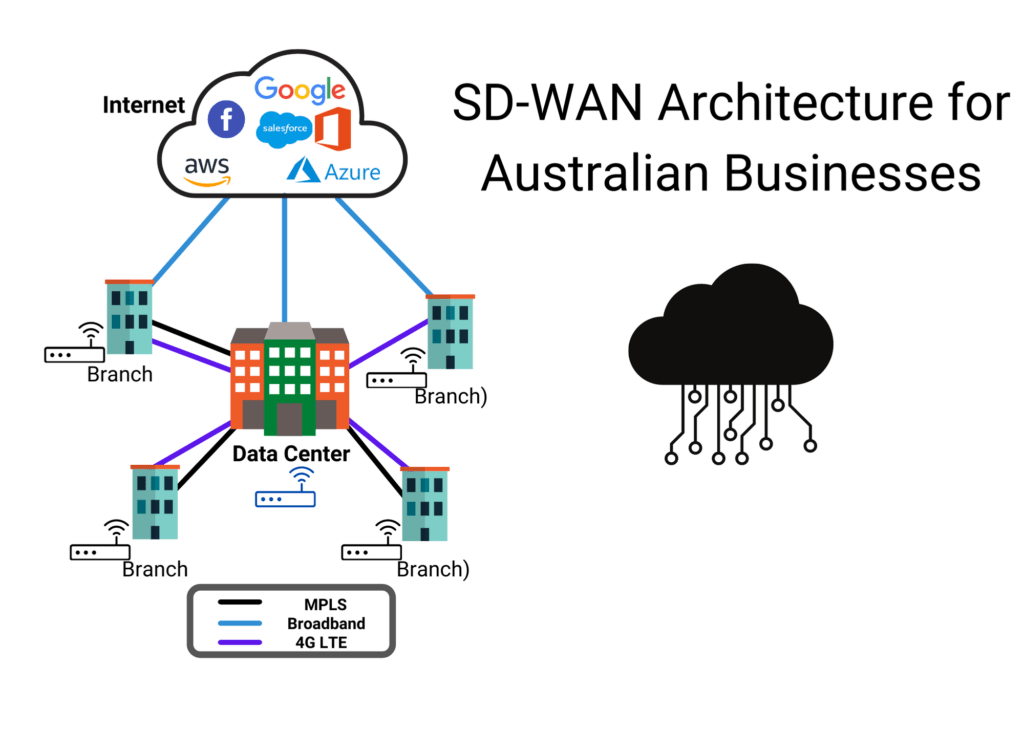 SD-WAN is a technology that has evolved over the years to mature into one that can overcome many of the disadvantages of technologies such as MPLS and DMVPN. SD-WAN offers more than just secure network connectivity. SD-WAN combines many network functions and benefits into a single solution while offering a great alternative to MPLS. All vendors out there are currently offering SD-WAN and each solution differs from the other in terms of how integrated they are in terms of meeting customer needs.
SD-WAN, at the end of the day, is focused on maximizing network performance. Companies across Australia, who run real-time applications have started looking at SD-WAN as a great alternative to expensive and complex solutions such as MPLS and DMVPN. For DMVPN to provide the same functionality, it required additional licenses and added network configuration complexity.
SD-WAN provides your business with all the benefits of DMVPN, plus a lot more in a single package. If you would like to consider choosing SD-WAN over DMVPN and MPLS, here are some compelling reasons:
1.    You can use the internet as your new WAN and replace expensive MPLS circuits. So, lower OPEX and CAPEX.
2.    SD-WAN can offer lower-latency and high-performance network paths for real-time applications such as VoIP.
3.    Secure breakout for your SaaS applications from the branch, thereby eliminates backhauling and saves you money.
4.    Implementing network changes or pushing security policies on SD-WAN is simple. A few clicks are all it takes!!
5.    Scaling your network (adding a new site) is easy and can be done without hassle. (Thanks to Zero Touch Provisioning)
6.    Traffic steering for business-critical applications can be done to provide better application performance. Eg, your Zoom traffic can always be given precedence over YouTube traffic, thereby enabling more productivity.
7.    Visibility across the entire network lets you know how your network is performing. The ability to configure, manage and troubleshoot your network can be done from a single dashboard.
8.    Provides business continuity using LTE or broadband, so that your business is up and running 24/7. Do not worry about unstable NBN connections, as your business can seamlessly failover to an LTE connection when your NBN goes down.
9.    SD-WAN delivers better performance by prioritizing latency-sensitive traffic using traffic-shaping, application recognition, load-balancing, and prioritization. This can be done as per business requirements.
10. A fully integrated Secure SD-WAN solution, when integrated into the SASE framework, can support secure remote work in today's times. This is what most organizations are desperately looking for.
The right SD-WAN solution can enable business transformation for your organization. The rate of adoption of SD-WAN has gone up in the last few months, due to the pandemic, cloud adoption, and added complexity from legacy infrastructure. So, if you would like to achieve greater business productivity and better application performance, without denting the bottom line, then SD-WAN is the right solution for your business.
To find out more, reach out to us at info@sprintnetworks.com or visit our website- https://www.sprintnetworks.com.au/learn-about-sd-wan/